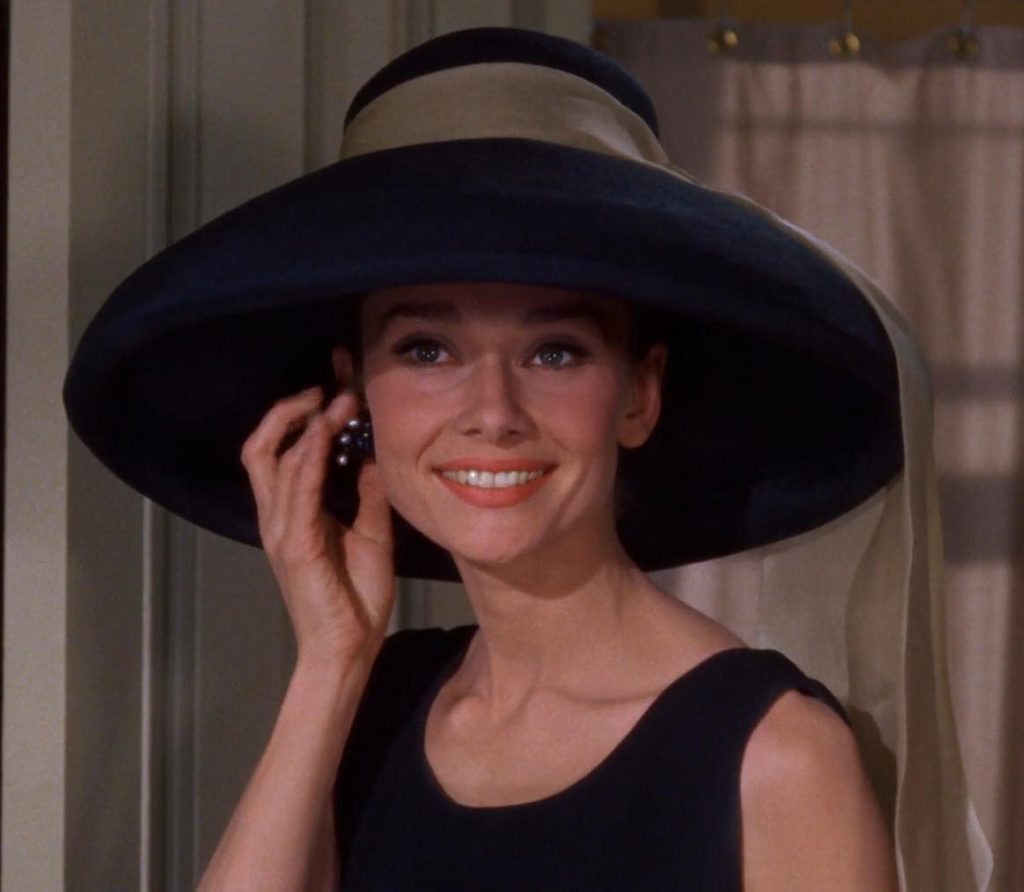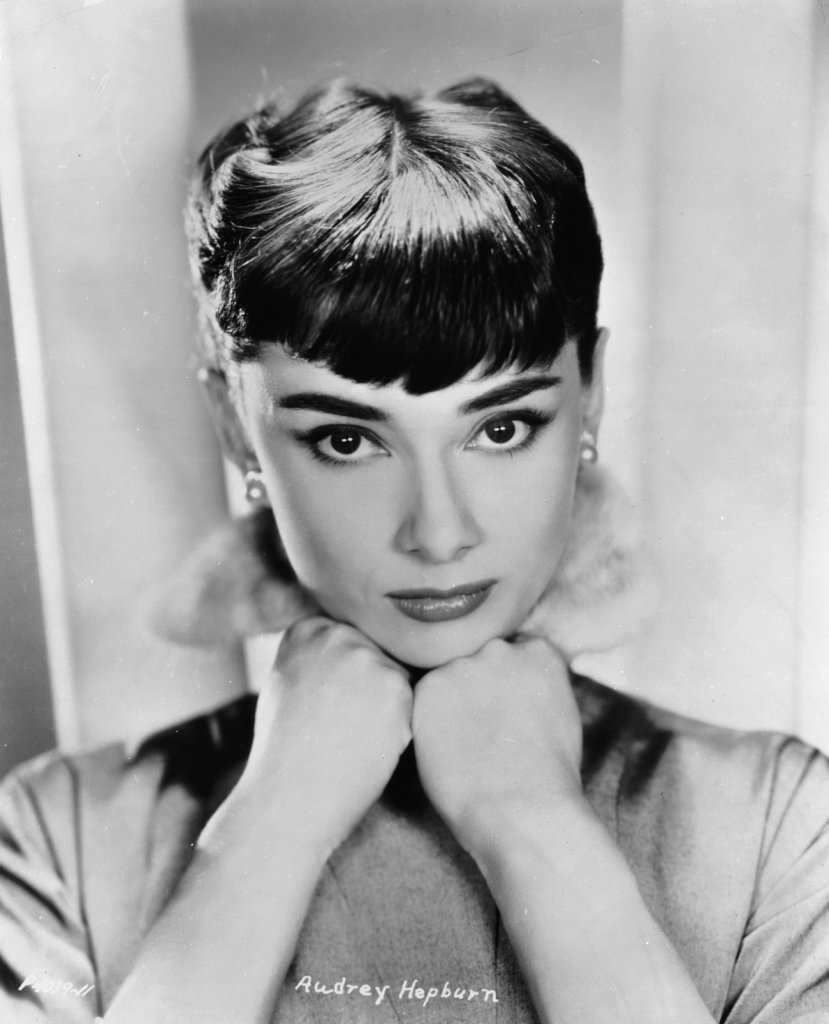 For your collection — a pair of earrings owned and worn by the beautiful Audrey Hepburn, acquired directly from her family in the only auction of her personal jewelry, and including a copy of the letter of authenticity signed by her two sons.
If you are looking at this, I do not need to explain the importance and status of Audrey Hepburn in movies and fashion. In London in October 2017, her family auctioned a number of items of her personal belongings, including these very earrings, through Christie's, one of the top auction houses in the world. This was the only time her family has publicly sold any of her things, and collectors spent over $8 Million. It was among the most valuable sales of items from a single celebrity of all time. Collectors spent between several thousand and hundreds of thousands of dollars to come away with something owned (and in this case worn) by the inimitable, Academy Award-winning actress Audrey Hepburn – one of the most beloved and beautiful icons of film and fashion.
Imagine youself, your wife or girlfriend being complimented on your/her earrings, and being able to say, "Thank you. These belonged to Audrey Hepburn." Or if you do not wear earrings, they will look fabulous in a frame with your favorite photo or poster of Audrey Hepburn.
To purchase Audrey Hepburn's earrings in her family's auction, collectors paid between $6700 an $15,000 for the lot. I bought two lots consisting of five pairs of Audrey's earrings, and am selling four pairs (two are already sold). I am keeping one pair.
If you are a collector, you know that superstar, celebrity-owned items often escalate in value each time they come on the market. Given the fact that the Hepburn family has never before sold her things, AND that prices paid for every lot, however trivial, was high, there is no question in my mind that everything from that auction is going to climb in value. I believe the likelihood the family will sell anything else is slim in light of the facts that (1) they changed their mind about quite a few lots of her jewelry and withdrew them right before the auction started, (2) they waited almost 25 years to sell anything, (3) her sons do not always agree on matters involving her Estate and (4) it has been over 3 years since the sale and there has been no indication more is to come. This is truly an investment opportunity.
The earrings came with a letter signed by Audrey Hepburn's sons attesting to the authenticity of these earrings. There was only one such letter per auction lot, but there was more than one pair of earrings in each lot that I bought. You will receive with these earrings a copy of their letter plus an original COA from me stating that I personally bought these earrings in the original auction from Audrey Hepburn's family. The earrings will be shipped or delivered to you in the red velvet jewelry bag as I received them from the London auction house.
Let me stress that you could not have purchased a single pair of Audrey Hepburn's earrings in that original auction for the price offered here. Four auction lots consisting of a single pair of her earrings sold for $11,700 each – for a single pair of her earrings. It is only because I purchased two lots consisting of five pairs of earrings that I can now split the pairs into more affordable lots and offer a pair of Audrey Hepburn's earrings for about half what several collectors paid in the original auction.
My price is almost exactly the average price paid for earrings in the original auction, and is about half the price of the top four pairs.
Here are descriptions of the earrings keyed to the photo: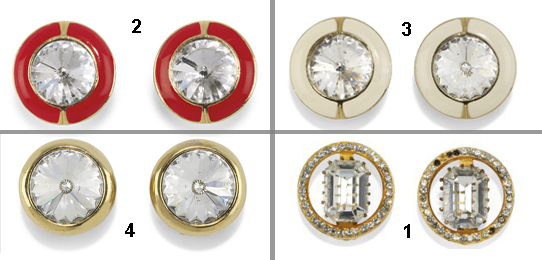 A PAIR OF ROUND CLIP-ON EARRINGS, the outer rim set with pastes, the inner set with a large rectangular facetted paste. 1 inch diameter. These were actually the most expensive of the four pairs I bought. Please note that Audrey must have worn these a lot as a few of the pastes are missing but easily and inexpensively replaceable (glued in, about $15), though I would leave them the way they are. Pictured above, lower right corner. $6,250.
THIS PAIR IS SOLD.
THIS PAIR IS SOLD.
THIS PAIR IS SOLD.
Why earrings of all the items offered in the original auction? They are part of her fashion statement for which Audrey is well known, they were the most affordable of any of her jewelry, they are wearable and extremely easy to display in a frame with your favorite photo or in a display case.