Everything in this section is for sale! It isn't practical for me to create an e-commerce site with a shopping cart and checkout because shipping should be based on your specific location and minimizing the number of packages in order to save you money. So, here's how I have been selling collectibles online since 1998:
Contact me through the "Contact Craig" page, stating what items you want

and

your postal/ZIP code. (Suggestion: open an email in a separate tab and cut/paste description of items you want as you go through the list.)
I will respond with a total including shipping.
Pay the total via Paypal and make sure I receive your shipping address.
That's all there is to it! I've sold and shipped approximately 20,000 items this way, all over the world. It will be easier on a desktop or laptop than a phone, but you can do it from a phone.
Here are the three main categories, the last one being the catch-all for collectibles, furniture, tools, etc. Click on each box to start shopping, or use the Menu in the top corner.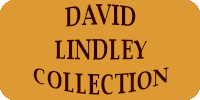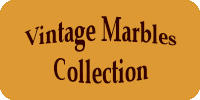 You are welcome to make a reasonable counter-offer! I am more likely to accept your offer if you want several items. You never know unless you ask! If you want to save the shipping cost, you are welcome to pick up items (contactless during the pandemic) in the Dallas-Fort Worth area. I can also avoid charging shipping if you provide your FedEx account number for use — just tell me how fast you want it.
I add 3% for payment processing because that is what I have to pay. I do NOT charge for "handling." You just pay the price we agree on, shipping and the 3% I have to pay to Paypal. I am actually going to net less than the prices shown after other expenses I have to pay. If you are unhappy about the 3%, consider that if I go back to putting things on eBay, I have to hike the prices to cover their 10% plus the 3%. If you are picking up, you can bring cash and avoid the 3% and the shipping!